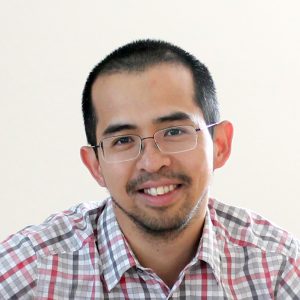 Assistant Professor
PhD., Building Engineering, 2013, Concordia University, Montreal, Quebec, Canada
MSc, Building Engineering, 2008, Concordia University, Montreal, Quebec, Canada
BEng., Building Engineering, 2006, Concordia University, Montreal, Quebec, Canada
Intelligent Design & Operation for Built Environment (IDOBE) research group
Goals of IDOBE:
High-performance buildings and communities
Integrated, informative, and intelligent

Seamless information interoperability throughout the lifecycle of buildings, from design to construction, operation, and beyond.
Computational design and operation
General Information
Dr. Chen's main interest is in high-performance buildings, with a focus on energy efficiency, peak demand reduction, and robustness through prefabrication, utilization of renewable energy, thermal energy storage, daylighting, and integrated design and operation.
Research Interests
Net-zero energy (ready) buildings;
Energy-efficient green houses for cold regions;
Modeling, design, and operation of building-integrated thermal energy storage;
Integrated design and operation for room thermal conditioning, daylighting, and electric lighting;
High-performance buildings for remote areas in cold climate;
Energy flexible buildings, from both grids' and occupants' perspectives;
Adaptive system identification for predictive control.
Current Projects
Net-zero energy ready multi-unit residential buildings;
Code-compliant house design for least life-cycle cost;
Dynamic double solar facade for new and existing buildings
Predictive control of hybrid ventilation in a high-rise building;
Eco-House – a sustainable and affordable on-campus residence;
Design, construction, and operation of robust buildings for Northern Canada.